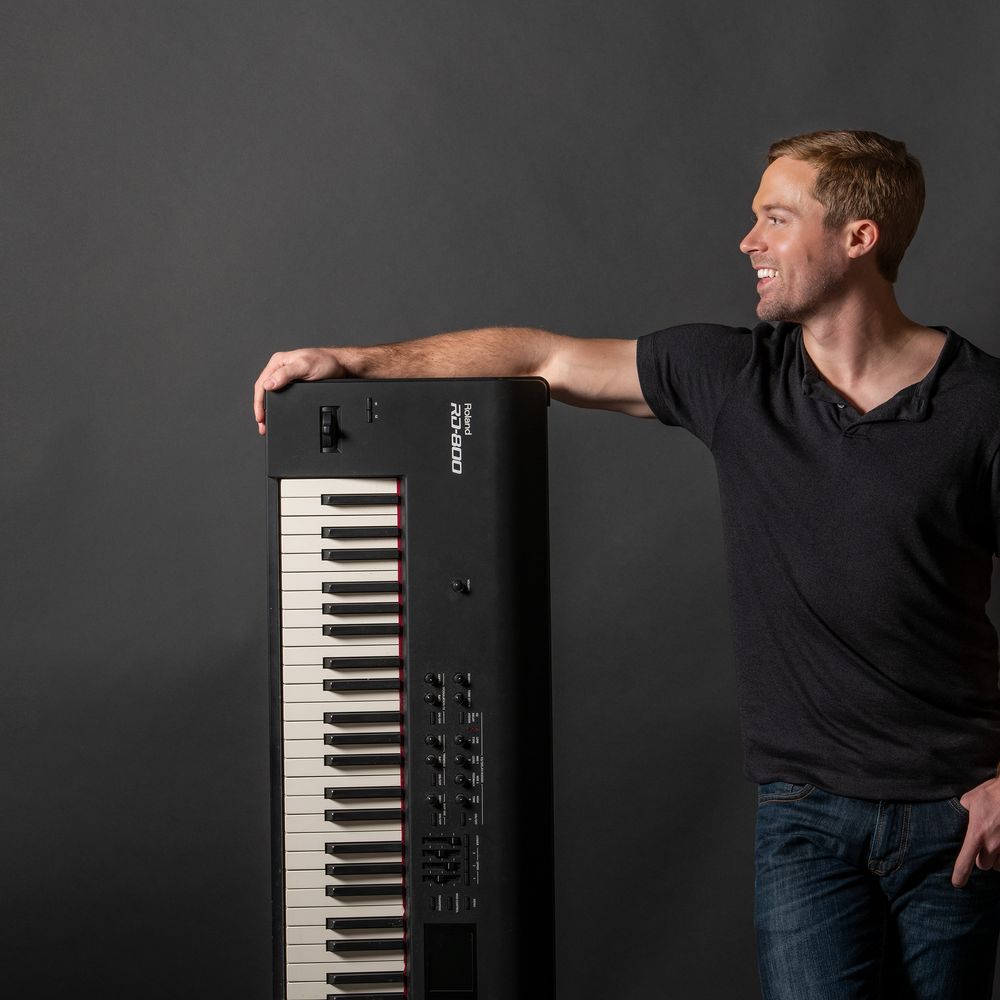 Jeremy started playing piano at the age of 7, started singing and playing piano at age 15, and started playing guitar at the age of 19 while attending college at Texas A&M. Jeremy grew up in Franklin, TN, and graduated from college at Texas A&M University in 2012. While in high school, Jeremy had the good fortune and pleasure of recording in two world renowned recording studios in the Nashville area: Wayne Kirkpatrick's famous studio where Little Big Town records, as well as Dark Horse Recording Studio in Franklin, TN. In addition, Jeremy had the opportunity to assist in the sound management of live performances from artists such as Richie Sambora of Bon Jovi while in high school. During his time at A&M, Jeremy performed regularly at bars, hotels, restaurants, festivals, weddings, and private events. Experiences like these helped prepare Jeremy for a future in one of the most competitive landscapes, the music business.
Since his time in College Station, Jeremy has been building his niche in the music industry in the Austin, TX, and surrounding areas. He has even had the honor of performing in locations outside of TX such as Washington D.C., Chicago, Denver, Mexico City, and Los Angeles. He started writing his own songs in college and has recorded one EP along with several singles. One of those singles, in particular, has led to success through organizations like ASCAP and CDBaby. He continues to song write and release new music on platforms such as iTunes and Spotify, to name a few.
Jeremy's style is heavily influenced by artists and bands such as: Michael Bublé, Jamie Cullum, Norah Jones, Randy Newman, Leon Russell, Ray Charles, Willie Nelson, Bob Dylan, Led Zeppelin, Chris Cornell, Dave Grohl, Dean Martin, Amy Winehouse, John Legend, Chris Martin, Merle Haggard, Billy Joel, and Elton John to name a few.
Drawing on smooth, powerful vocal styles from many jazz artists, Jeremy also adds in a flavor of bluesy angst in his performances. Switching between piano/keyboards and guitar, Jeremy balances a nice back and forth of styles that keeps the ear interested and entertained.
In addition to performing as a musician, Jeremy has added in DJ services to his live performance offerings. With top of the line equipment coupled with a deep knowledge of music, Jeremy provides a very thoughtful, musical approach to DJing weddings and private events.
Check out his live performance schedule and come out to Hotel Granduca in Austin, TX, to hang out and listen!